From our friends at the fabulous Jimcarreyonline. Yay Jim!
By Tommy Pihl
(JCO Editor-In-Chief)
"
Disney's A Christmas Carol
" has crossed $100 million at the box office after 23 days of release as of Saturday. It took in $16.0 million in its fourth weekend boosting the cume to $105.4. The motion capture movie from Jim Carrey could finish up with around $145-165 million if it keeps showing good legs in December and around Christmas.
Internationally "
Disney's A Christmas Carol
" grossed $20.4 million from 5,328 screens in 48 countries for a total of $90.8 million.
The film added $3.3 million in the UK from 611 theaters for $18.9 million after four weekends and is projected to overtake director Robert Zemeckis' 2004 motion-capture spectacle "The Polar Express" by next weekend. Elsewhere, France kicked off with $3.2 million from 321, Russia generated a further $3.2 million from 304 theatres for $8.3 million as the film overtook the final tallies of "Beowulf" and "The Polar Express", while Japan produced $2.2 million from 518 for $12.4 million.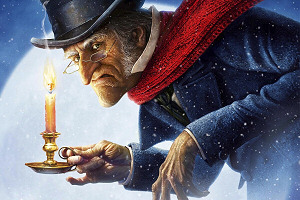 © Walt Disney Pictures