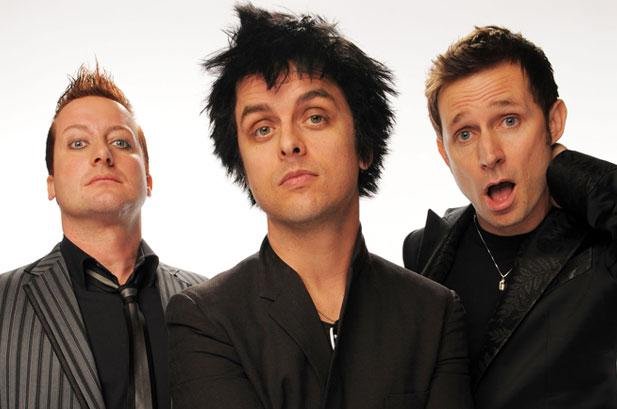 Green Day
has announced that the band is working on its upcoming ninth album.
The news was revealed by frontman Billie Joe Armstrong, who posted a Tweet on Valentine's Day: "Happy Valentine's Day! Officially started recording the new record today. It's F*** TIME!!!!"
It is not clear whether F*** Time is the name of the album. The band has, however, noted that the new LP will steer away from the concept-album theme of its last two albums, American Idiot and 21st Century Breakdown.
Green Day debuted a new song, "Carpe Diem," during a live show in San Francisco last November, and has since performed various new tracks — including "Wow, That's Loud" and "Make Out Party" — at other live events.
Green Day's American Idiot musical recently finished a long stand on Broadway and will be touring the UK in October.