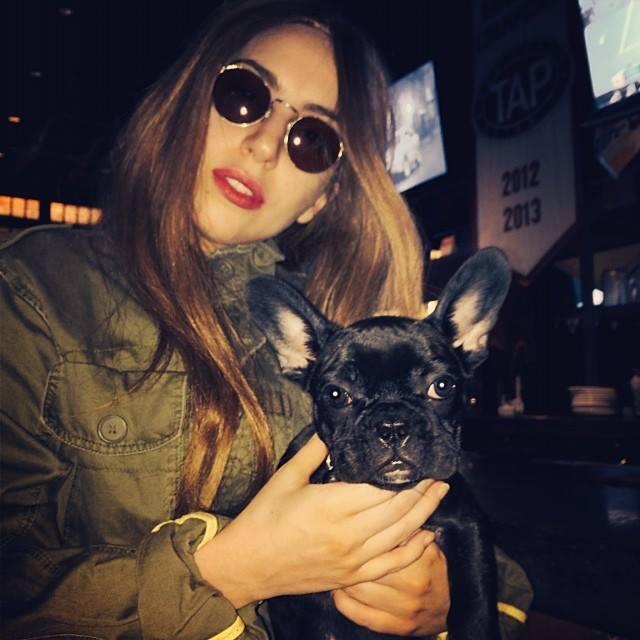 Via Twitter
Lady Gaga
was recently interviewed on ExtraTV while on tour. The singer talks about her brand new tour, "artRAVE", Taylor Kinney and the future. Watch and read below:
Gaga revealed that when she's not onstage, she's pretty much like the rest of us. "I do all sorts of normal things, I mean probably the same as everyone, I go see my family, go to my dad's restaurant in New York, I have a new puppy, I play with her."
Gaga, who has been posting lots of pics of her French Bulldog Asia, admitted she sometimes walks the pup while in disguise.
"I always feed her, I sleep with her every night, I take her out to go potty and it's really sweet because she is like my little friend."
The singer is also spending time with boyfriend Taylor Kinney, laughing that he is "a prankster" when asked about the recent photo of him pinching her behind.
Does she see marriage in the future? "Could be, who's to say… I don't have my life planned that way, I am actually more than ever truly trying to live in the moment and really just enjoy this time right now with you, this time with my team, with my new puppy, with Art Pop." More at Gaga Media!
Need more Lady G? See
here
!